Social Media Bot is the answer
By automatically and mass liking other users' posts, selected #hashtags, auto-retweets, and by automatically following other users' fans you will quickly attract a group of your new followers. It's in the human nature, you are clicking likes for others, they will do it for you too.
Social Media Bot is a browser extension (otherwise known as a plug-in) that allows you to automate your typical social media activities.
All of the operations are performed directly from your computer and from your IP address as if you were doing it yourself. This way you can rest assured that your account will not be blocked.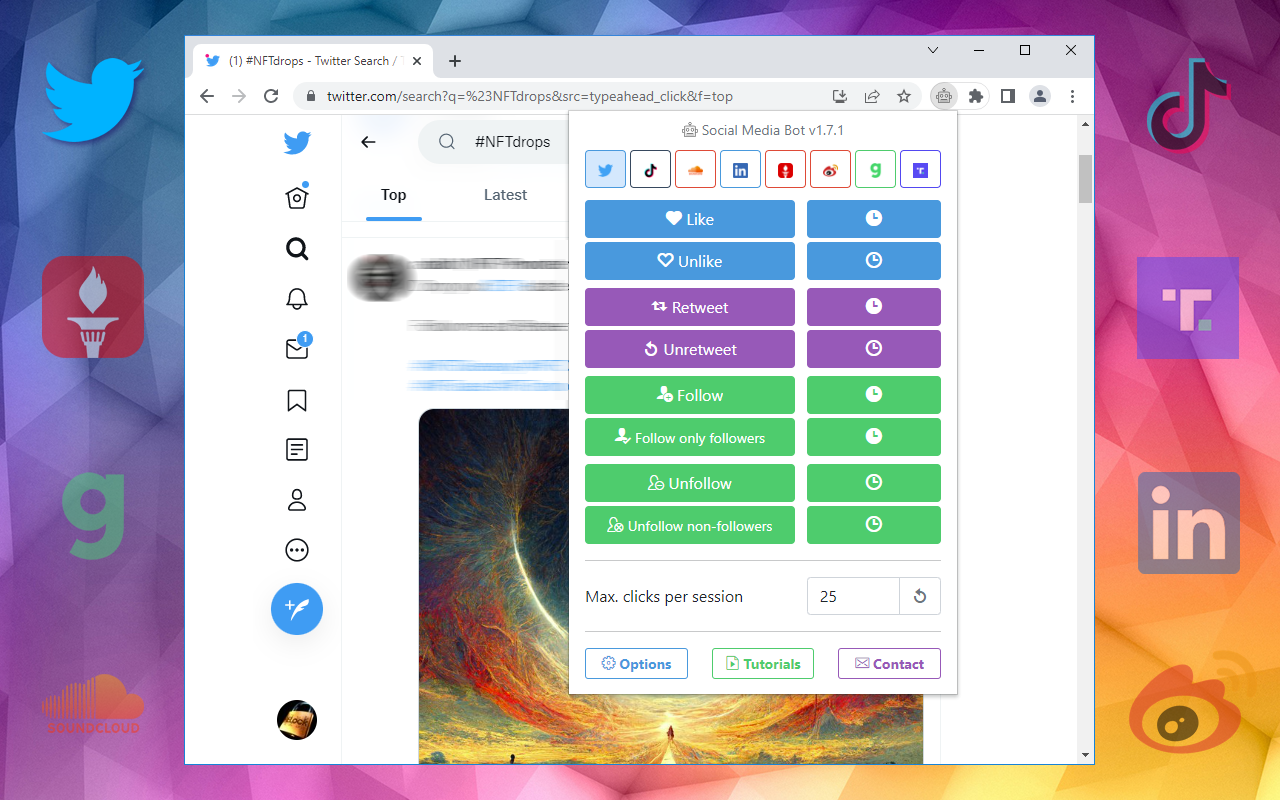 How it works?
Social Media Bot will do what you do only faster. Instead of sitting for hours and clicking likes the bot will click it for you, on your dashboard or for posts from selected hashtags. It will also allow you to automate following fans of selected users.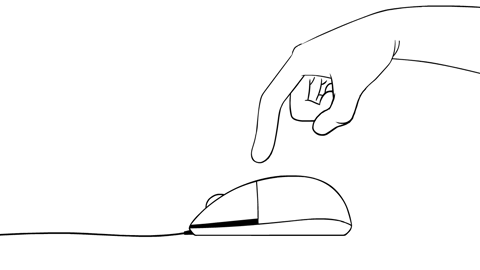 By mimicking human activity such as clicking likes, scrolling the page, making short delays, it will allow you to quickly grow your followers base.
All actions can be undone just as quickly, massively deleting your likes or previously followed users.
TikTok videos downloader
Social Media Bot has additional functionality that allows you to download videos from TikTok.
After installing our browser extension, you will see a small download icon next to each photo and video on TikTok.
TikTok video downloader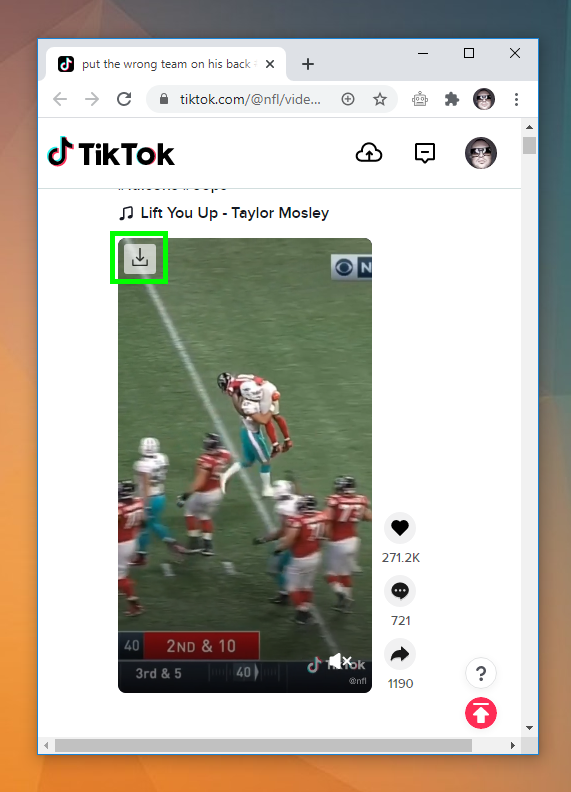 Click on it to save previously unavailable photos and videos to your computer. This solution is simple and handy.
Configuration
You can customize Social Media Bot to your needs, if you wish to not follow certain users, you can quickly tune-up this setting, we make it as simple as it can be.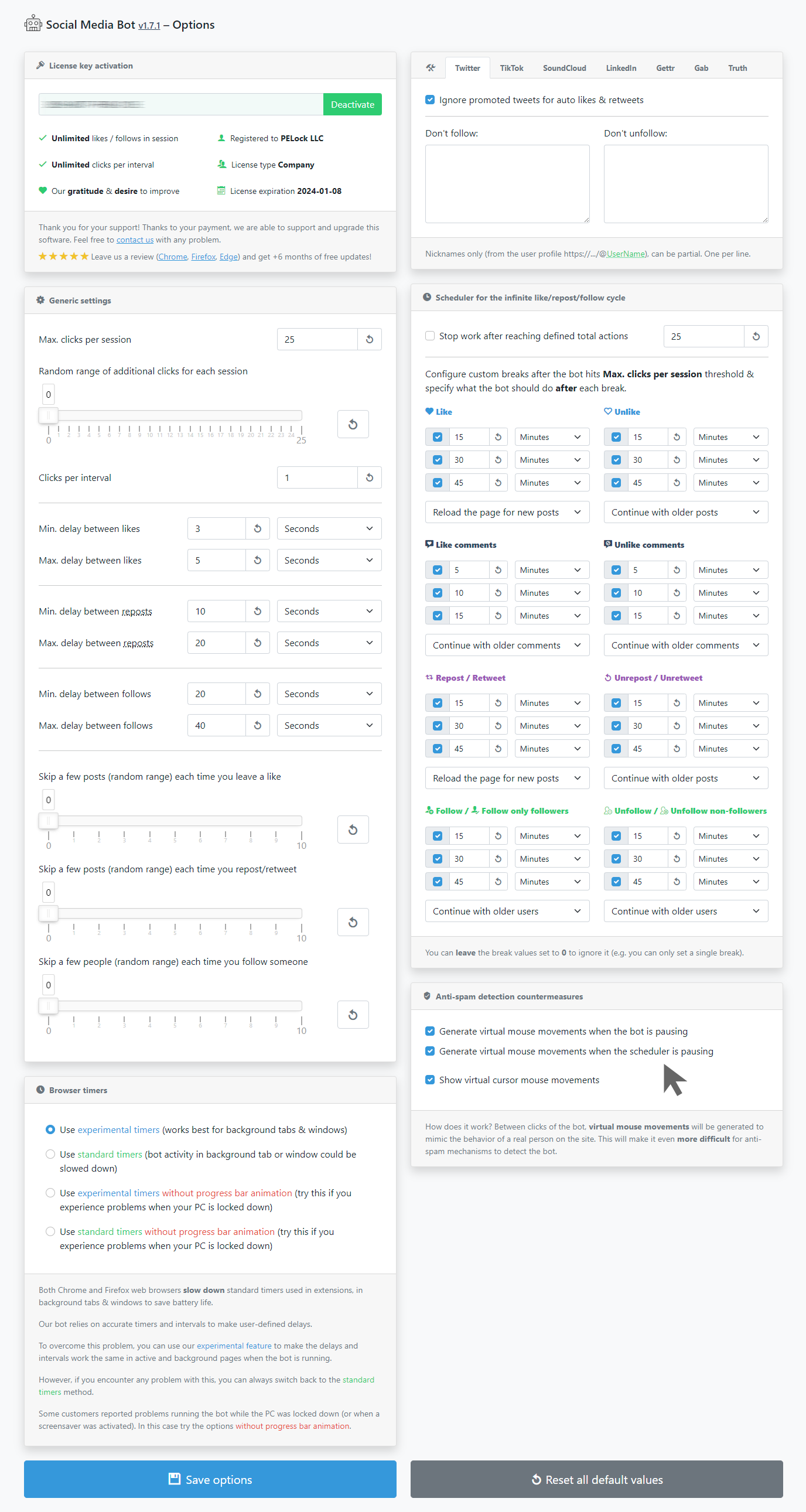 It's recommended to use default options, they are tune-up to not get your account blocked, so don't be greedy and leave recommended delay times and click through rates. Remember it should act like a human!
If you mess up the options it's easy to restore them to default settings with just one click.